Check These Suckers Out
In order to make this elite list, a site must either a. distract me from doing something productive for a sustained period of time or b. have something really cool to offer. Some of these sites make both criteria, some do not. Or you may disagree with me altogether, in which case you have my contact information available on the left to let me know. Happy Idling!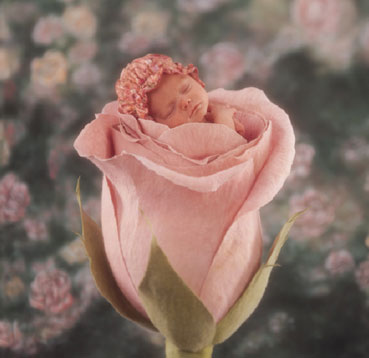 I did not take the above picture, nor do I wish to recieve credit for it. Anne Geddes is the one to send your fanmail to.

Kate's Quality Site
Christina's Website
Christina's Xanga page
My ventings/general updates on my life
Favorite Sites
Alias
I'm an addict. I can admit it.
WBER
The only station that I've encountered that will not kill a song.
Advertising Slogan Generator
Type your name in and let the games begin.
The Golden Rules of Instant Messenger
A must for every college student.
Post-It Notes for your desktop
Helpful when the paper post-its decide to migrate.
Tiffany diamonds
A girl's best friend.
Theme XP
When you need a change from the blue, silver or olive green default settings on XP.
Browse Story
Quality Site
Poe Lyrics
Fueling an addiction...